IEEE WETICE-GT track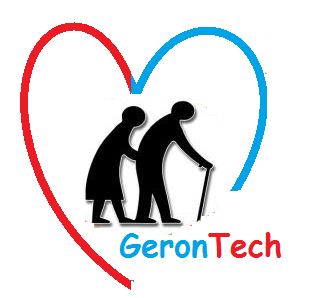 WETICE 2021 Gerontechnology (GT) Track - Call for papers
Track Name: Gerontechnology (GT)
Proposers: R. Reddy, West Virginia University, USA, S. Reddy, West Virginia University, USA, P. L. Teh, Monash University Malaysia and L. Sliman, Efrei-Paris, France.
The organizers of the SLS Track at WETICE 2020 (to be held in Biarritz, France) invite you to submit your papers, proposals for a workshop and Panel Discussions. All papers will be reviewed by at least three reviewers. Accepted papers will be published in the proceedings on IEEE Xplore.
Brief Description of the Track
A smart living space is one, where the space (house/apartment) is aware of the challenges faced by its residents and provides intelligent assistance as needed. For example, if the resident has difficulty remembering how or when to take medicines, a smart medication dispenser will help. Similarly, if a resident is lonely, technologies like Virtual Reality and Augmented Reality can bring family and friends virtually to improve social engagement. There are many more such opportunities to intelligently assist the residents. This will make it possible for people to live in their own homes longer before having to be transferred to an institution such as a Nursing Home.
As the world's population ages, it becomes imperative that we find technology based solutions to improve the quality of living of citizens of all abilities by making their living environments more supportive of its residents and avoid the enormous social costs associated with institutionalized living.
Conference and submission details can be found at: WETICE2021.org
International Program Committee
1. Dr. Ram Sriram, National Institute of Standards and Technology
2. Dr. Luyi Wang, Futurewei, USA
3. Dr. Brian Woerner, West Virginia University, USA
4. Dr. Chensheng Wang, BUPT, Beijing, China
5. Dr. Gina Baugh, Health Sciences Center, West Virginia University, USA
6. Ravi Raman, Alligent Research, USA
7. Dr. Ed Sneckenberger, Emeritus Faculty, West Virginia University
8. Dr. R. Kannan, Tandon School of Engineering, New York University, USA
9. Dr. Ming Qu, Jilin University, China
10. Dr. Mingyang Liu, Jilin University, China
11. Dr. Omid Dehzangi, Neuro Science Institute, West Virginia University
12. Dr. Di Qiu, Polaris Wiress, USA
13. Dr. Kamran Sartipi, East Carolina State University, USA
14. Prof. Sumitra Reddy, West Virginia University, USA
15. Dr. Layth Sliman, EFREI Engineering School, Paris, France
Topics Covered by this Track
1. Frameworks for Smart Living pace
2. Fall Detection and Mitigation Systems
3. Smart Medication Dispenser
4. Robot as a Companion
5. Tele-Visit to Physician's Office
6. Virtual Travel
7. Smarter Smart TV
8. Smart Refrigerator
9. Book Reading Robot
10. Robot as a Cooking Assistant
11. AR/VR for Family Visits
12. Memory Support Systems
13. Policies dealing with Smart Living Spaces